Top Chef: Just Desserts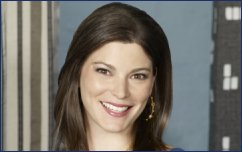 Bravo has revealed the judging panel for
Top Chef: Just Desserts
, a new spinoff of the culinary competition series that will follow pastry chefs as they compete against each other in a series of confectionary-themed challenges.
Full Story


Gail Simmons has announced she's going to be a mom.

Gail Simmons is pulling triple duty for Bravo.

Bravo announced it has ordered Top Chef: Just Desserts and has also begun casting for the new Top Chef spinoff.